It's prickly pear season and after almost 2 decades my mexican 'nopales' finally bore fruit for the first time!
But, how did I get my Mexican cactus in SA?
Here is the story….
About 20 years ago the Mexican embassy together with the South African government joined forces in a very unique, interesting and special project: a group of Mexican farmers and business delegates were invited to come to SA to share their knowledge regarding the planting, harvesting and eating of the plant.
As we were good friends with the ambassador at that time, Mauricio de Maria y Campos, my husband Héctor and I were invited to meet the Mexican group, attend a few of the meetings and the best part of all was that I scored a couple of the sample plants brought from Mexico as a special gift.
The cactus or nopal is native to Mexico and has been a staple ingredient in Mexican cuisine that goes back to  the ancient Aztec civilization. 
Due to the similarities in altitude and climate between the 2 countries, cactus grow well in SA but people really don't know how to eat them. Learning how to use and cook this plant could help relief hunger and feeding problems.
The local cactus are not exactly the same variety eaten in Mexico but they are very very close.
Nopales are a high source of vitamins, minerals, fiber and antioxidants, they help reduce cholesterol and regulate sugar levels amongst other attributes.
The young pods of the cactus are sold in any market or fresh produce store already cleaned and thorns removed.
They are usually prepared by boiling, sauté or grilling them.
Many dishes include nopales such as mixed with scrambled eggs, with meat in stews, as a filling for tacos or in a fresh salad mixed with diced tomato, onion and fresh coriander (my favourite!)
As they have a quite slimy consistency, it is common to boil them with a piece of copper that is known to take the sliminess away. In Mexico, many years ago, coins used to be made from copper, so the one I remember my mother using was a 20 cents coin. And it works!
I had a lot of fun harvesting my 'tunas' as we call prickly pears in Spanish. It was a bit of a mission to cut them off the pods due to the thousand tiny thorns! I had to use gloves and then soaked them in cold water for a while which helps removing the thorns (I also learned this trick from my mother!)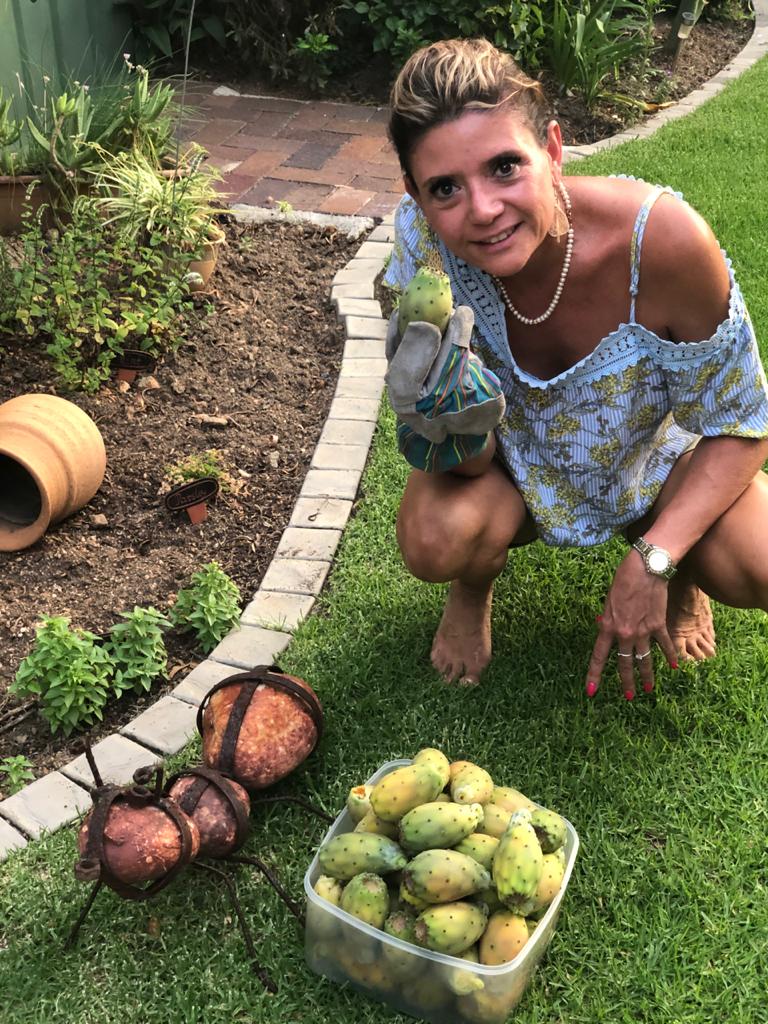 My family enjoyed eating the prickly pears sprinkled with some Tajin Clasico Spice and La Costeña Salsa Negra. Yes, in Mexico we love to add salsa to fruits! I also incorporated into salads, made juice or just fresh on plate of mixed fruits.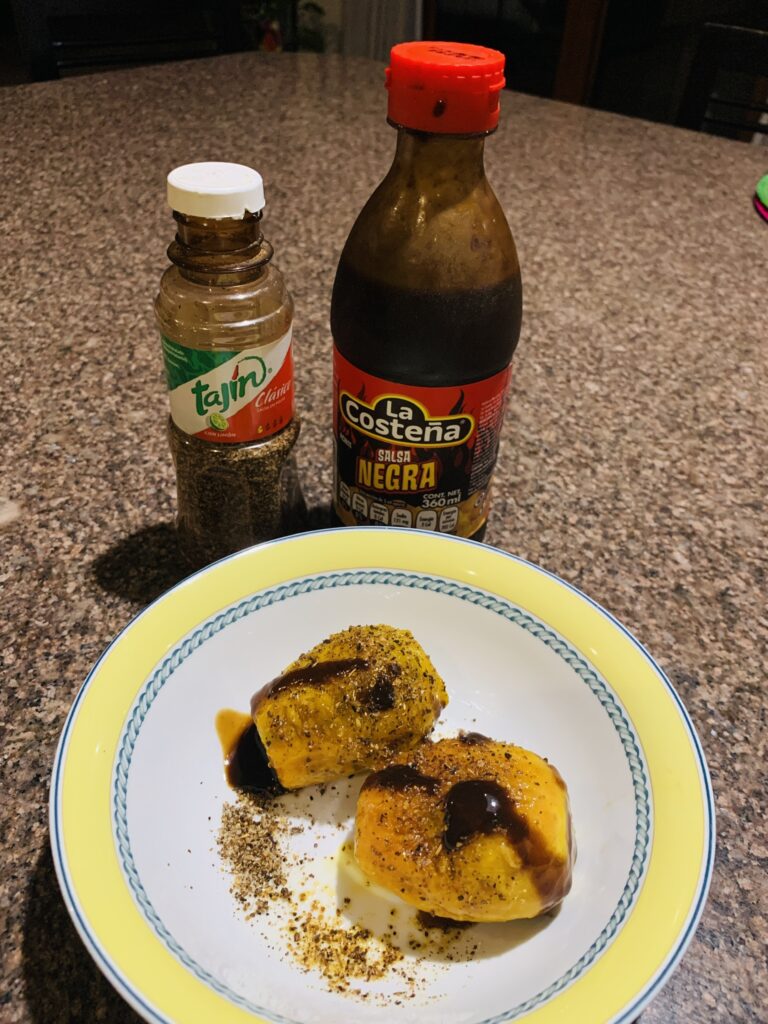 I had so many that I even made jam by boiling the prickly pears with some agave syrup, a stick of cinnamon and lime juice. It is lovely on toast!
So that is the story of my first harvest of prickly pears in South Africa from Mexican nopales!
I'll definitely write about the next time we harvest young cactus pods, how to clean them and cook with them.
The good news is that we don't have to wait for 'cactus harvest season' to be able to enjoy nopales La Costeña – Cactus Paddle as they are one of AztecA's imported product range. They come in a jar cooked in a delicious brine.
I hope it doesn't take another 20 years for my plants to give me more prickly pears.
Hasta la próxima….