One of the things I love and cherish about living in South Africa is that I have the opportunity to meet and befriend people from all around the world, with so many different backgrounds and cultures.
My very good friend and 'Compadre' Herman, AKA 'Dino', is from Durban and throughout our years of friendship has introduced us to his mouth watering Indian dishes. Hands down, he is an excellent cook! Being married to a Mexican, he has learned a thing or two about Mexican cuisine as well and he loves our chillies and salsas.
This weekend he cooked 'bunny chows' for us.
But, what is a bunny chow?
Bunny Chow is a South African fast food dish consisting of a hollowed-out loaf of white bread filled with curry. It is always served with a grated carrot, onion and 'dahnia' the Indian name for coriander, fresh salad on the side.
This dish originated among Indian South Africans of Durban.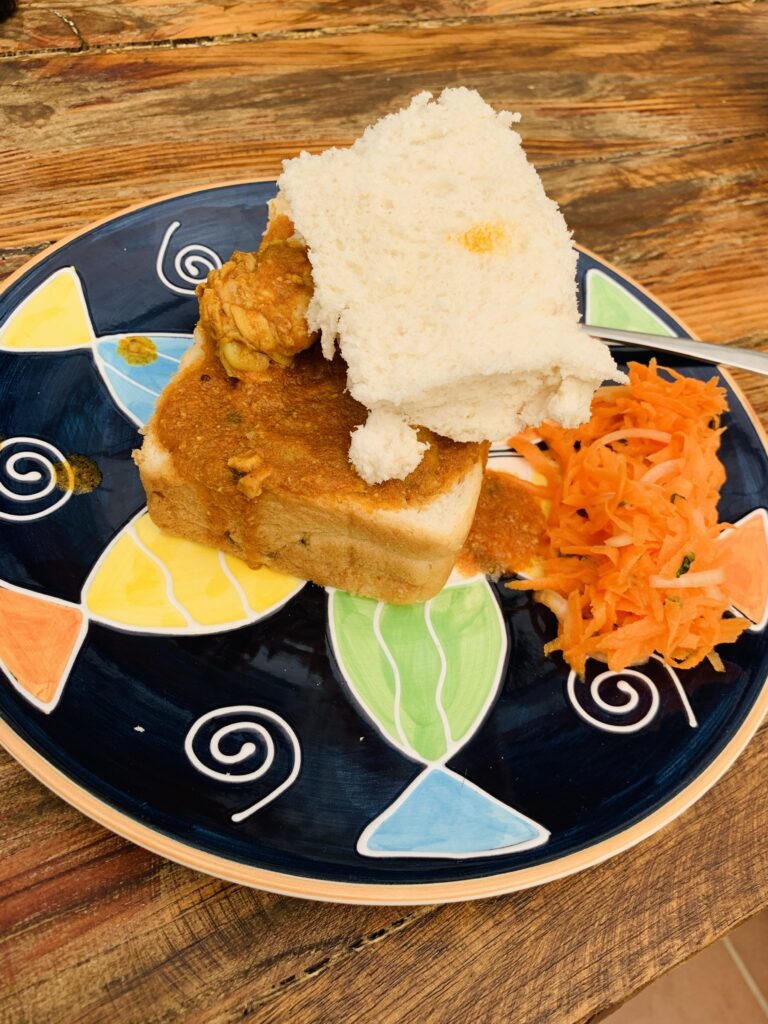 The way to eat a bunny chow is by tearing off pieces of the bread starting from the top and then dip it into the curry. All with your hands, no cutlery. Exactly the same as Mexicans eat tacos! With our bare hands.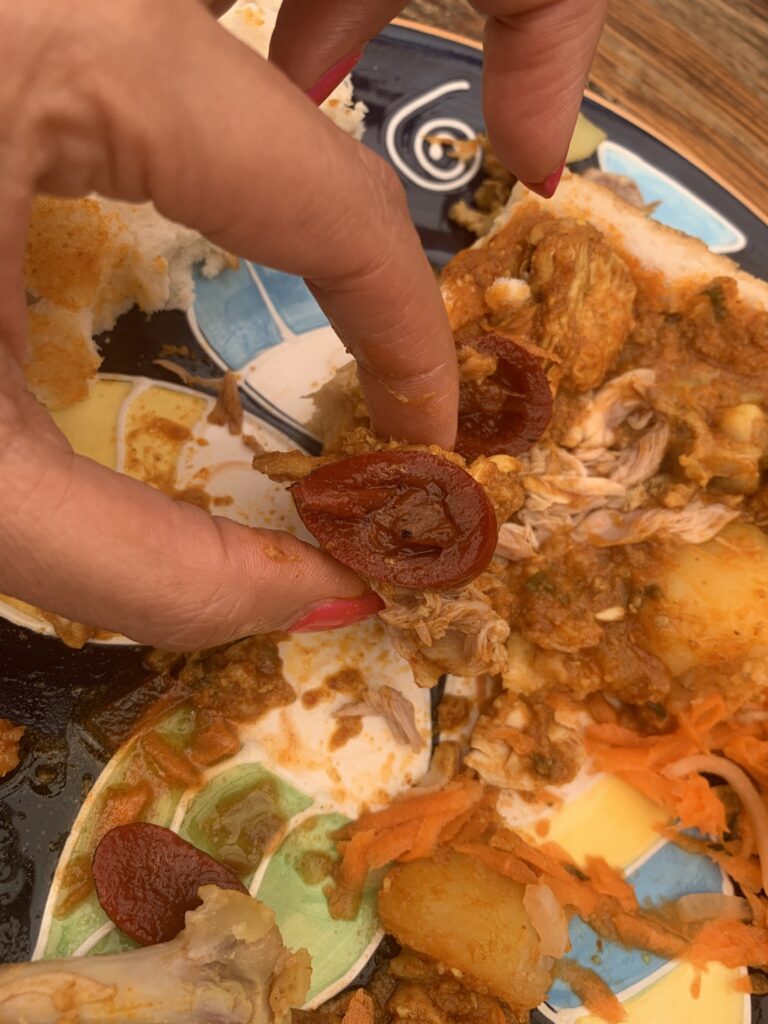 As we not all eat the same amount of heat, Herman brought out the sliced jalapeños and Mexican green salsa which just paired wonderfully with the chicken curry.
What a great way to blend flavours from around the world.
Hasta la próxima!