Hector and I moved to South Africa in the late 90's with his company at the time – Mullins Food Products. His task was to set up a South African operation supplying sauces to companies like McDonalds. It was a scary move, with two small children but we weren't going to let the opportunity pass us by. South Africa looked so far away! Not to mention there was no internet available at that time…
A year after settling in Johannesburg, the Embassy of Mexico organized to hold a 7 day exhibition of Mexican food, music, arts and crafts in what at that time was Sandton Square – a corn tortilla machine was on its way, which was to run through-out the week, producing fresh corn tortillas and nachos for passers-by. The embassy asked us for help and assistance in setting up the machine and promoting the products. The Mexican fiesta was a great success. We saw an opportunity – to produce fresh tortillas and nachos for the South African market. (I really kick myself for not having any pictures!) But here is the Embassy's letter of recognition.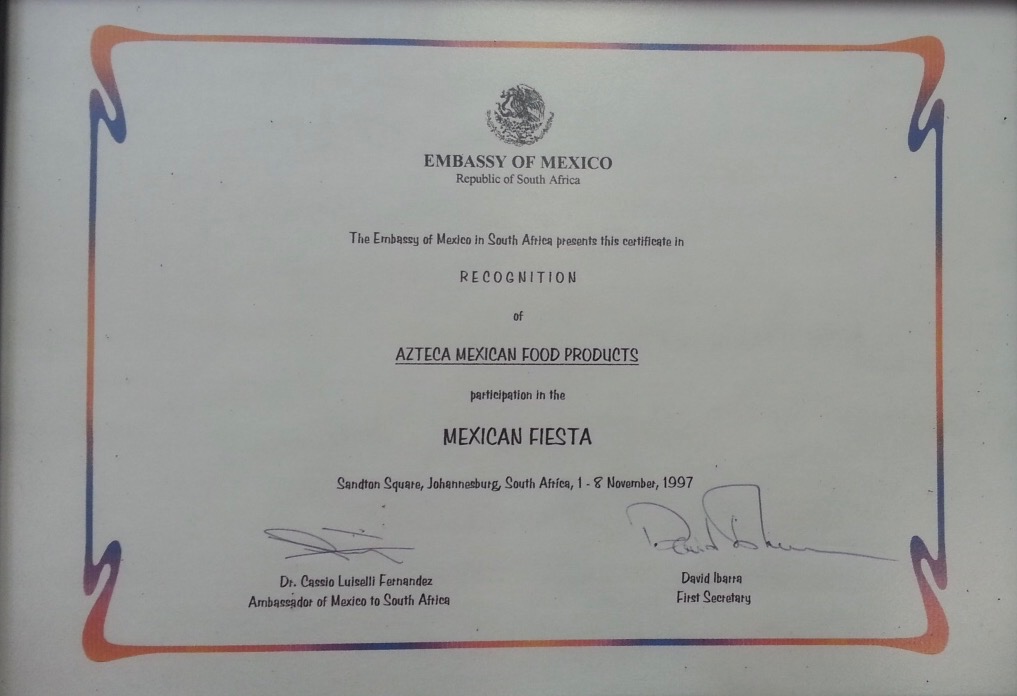 After the Mexican Fiesta we bought the machine, rented a tiny factory space in Midrand and in October 1997, Azteca Mexican Products was born. Since then, we haven't looked back.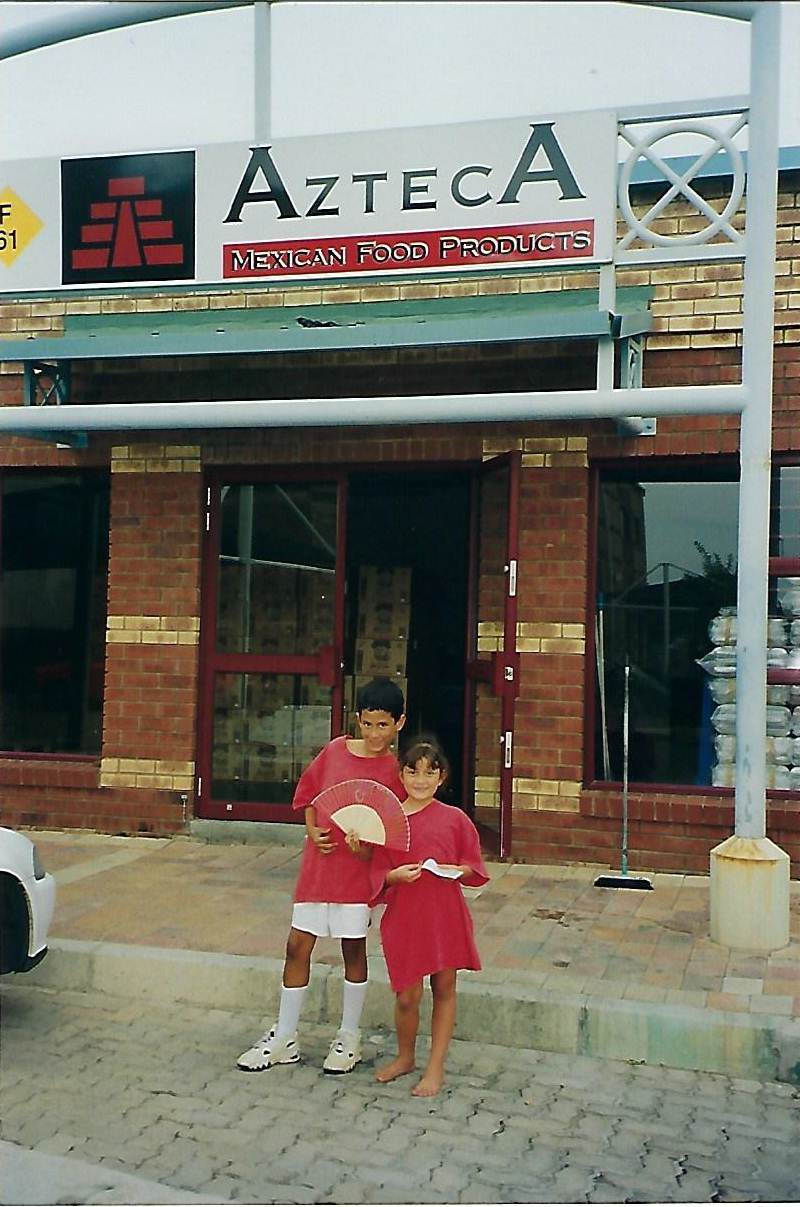 3 years later, we bought a wheat tortilla machine for manufacturing wraps in a variety of sizes and had to move to bigger premises.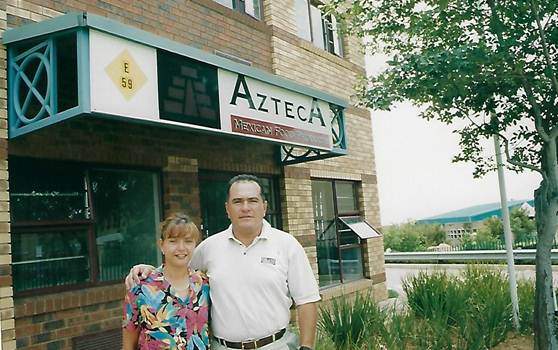 A few years later, a second wheat flour machine was on its way so we had to move, again, to bigger premises. The best thing about this move, was that I finally had space to open my own retail shop! So we started importing a whole range of Mexican products like beans, chilies, cooking sauces, condiments and more.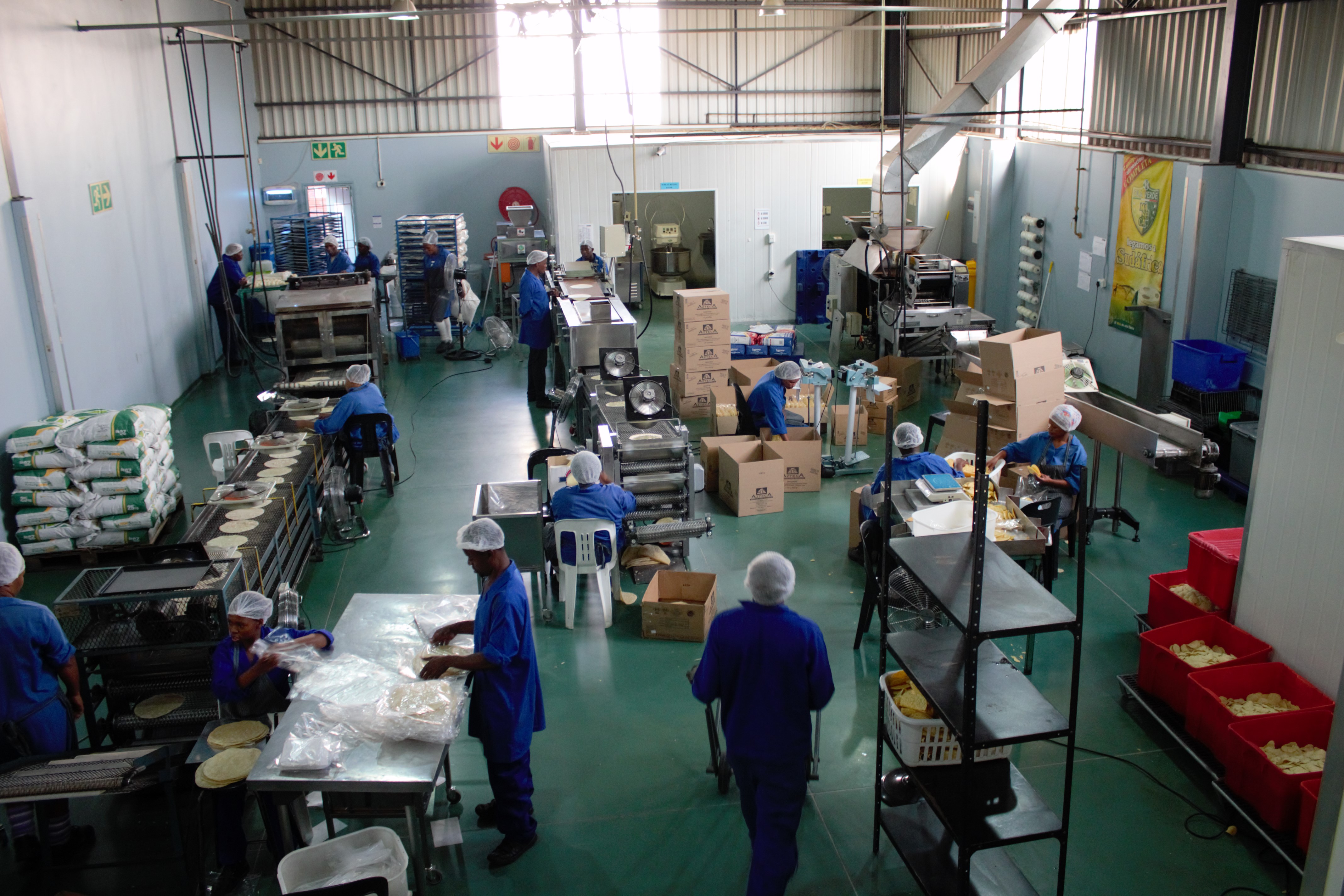 And just 9 months ago, we incorporated the Nixtamalization (cooking of maize) in our daily process and again were running out of space! So we moved for the 4th time.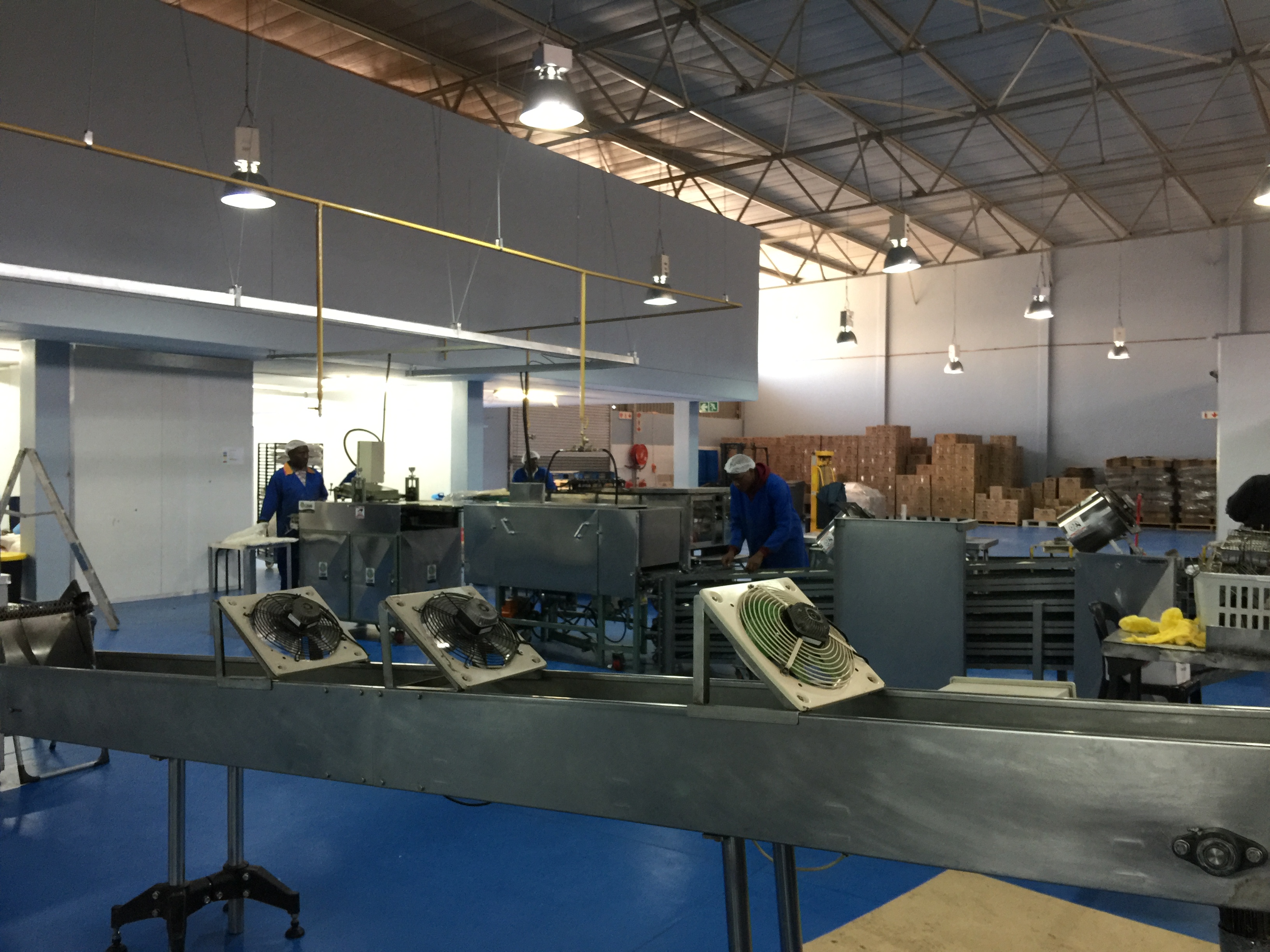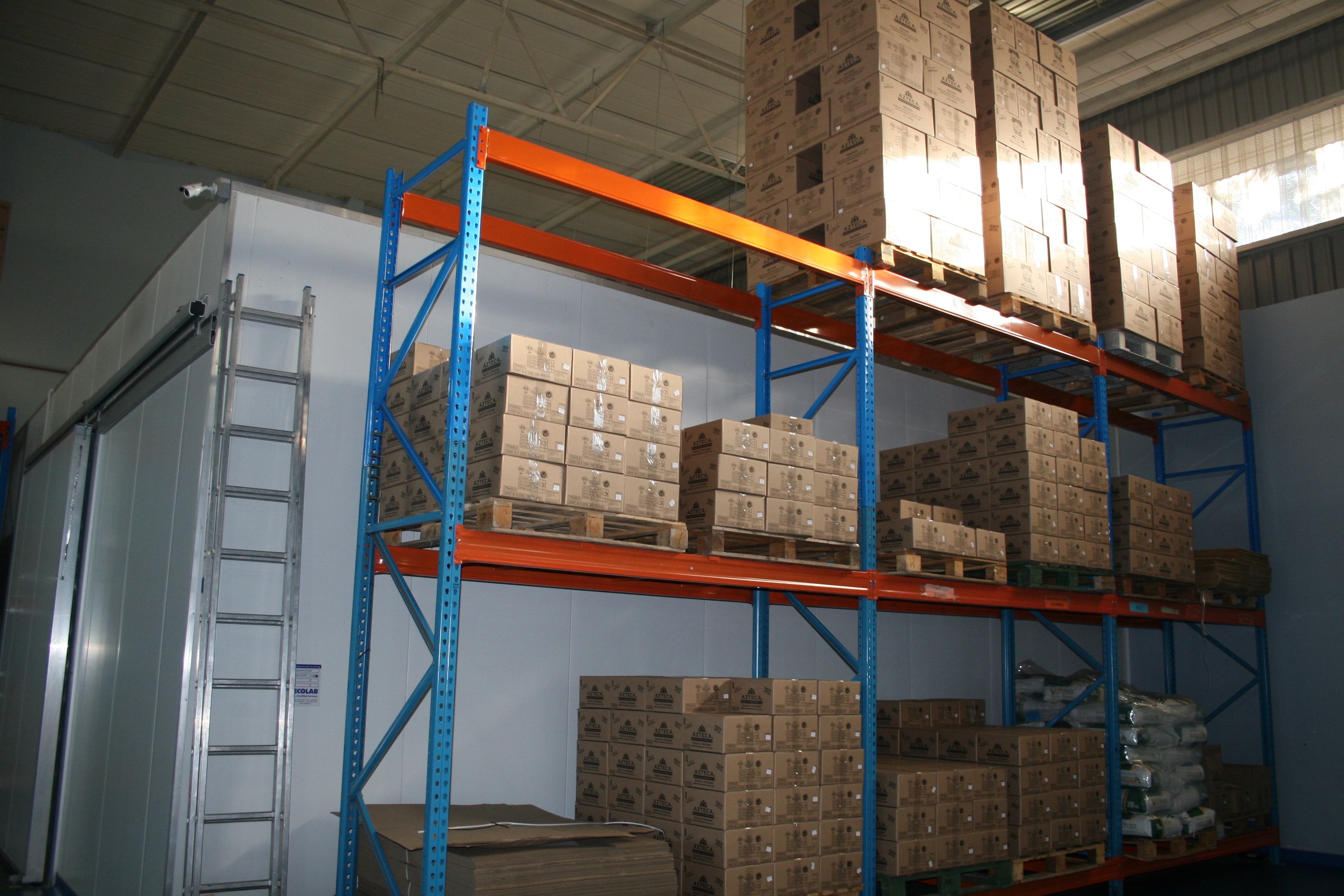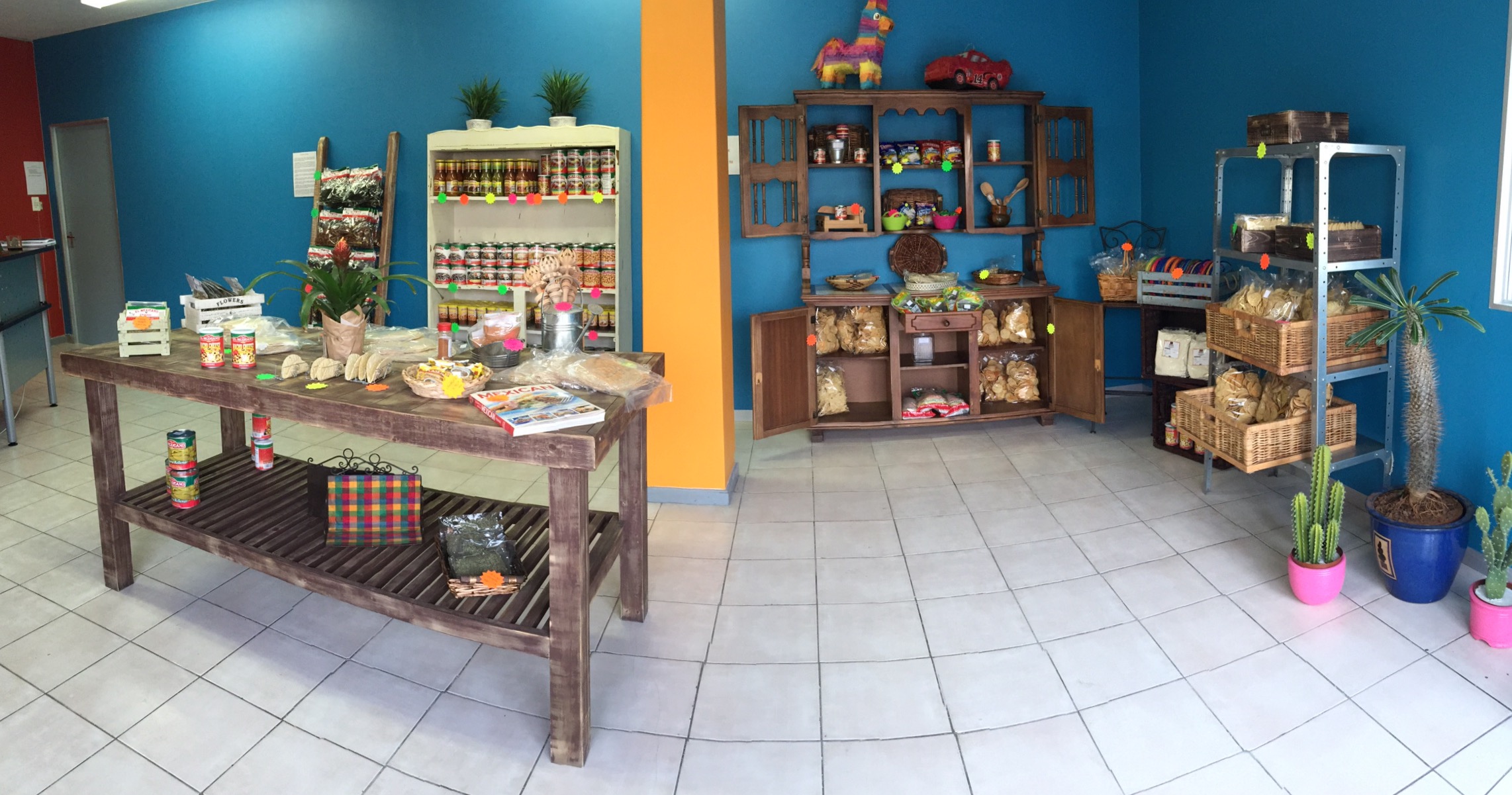 Throughout the years, we have been blessed to work with some great companies including Spur, Banditos and Famous Brands among others.
While we love South Africa and we call it home, I am a proud Mexican. I am always amazed how lucky I am that my work allows me to share my culture every day with new people and I can't wait to share even more in this blog about what's going on at Azteca.
Saludos,
Gaby
Subscribe to our Blog
[email-subscribers namefield="YES" desc="" group="Blog"]